The situation in Kenya is growing increasingly worrisome for families. We have been speaking with the government, our local partners, and to community leaders in order to meet the needs that arise during this crisis. Right now, more than anything, we need to help the families NHWC has worked with for years. Vulnerable people living in low income communities are being affected countrywide. Looking for daily bread is difficult (for some, impossible even) as there is less and less work to be found. People with disabilities are at an even greater risk of not only contracting the virus but of marginalization and economic hardship.
...
We want to step in and help. We have donated €3500 to help 50 families of people with disabilities over the next three months. This money will allow us to provide enough items each month to sustain a family of six.
...
We know this is a hard time for everyone. We raised the funds for this project through our DIY mask project so thank you for your continued support. If you can, please consider helping us!
...
#disability #disabilitycovid19 #health #partnership The Nathan Hall Williams Center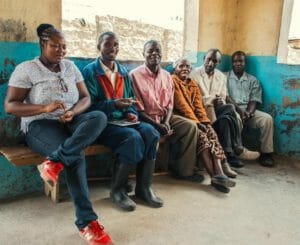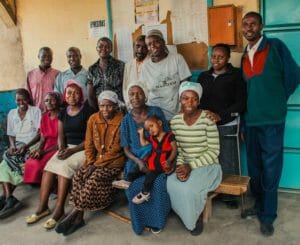 Over the last weeks we have been supporting our neighbors Die Lüdenscheider Tafel, a local food bank, with the distribution of food packages to needy people in our town.
Since the corona virus outbreak our local food bank is closed until May.  We joined an initiative which was started by several local organizations, Die Lüdenscheider Tafel, Glücksbringer eV and Willi&Söhne, to collect and bring food to people who are in quarantine or are in need. Through an online and newspaper call up people were informed if they need food. Distributions were done weekly, likely the last tour is next week. Early May our neighbors will reopen.
"Alone we can do so little, together we can do so much"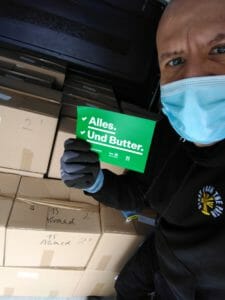 Water filter project update: Thank you so much to all of you who have shown support for our water filter project over the last week. Clean water is so important to good health and hygiene and that's even more important than ever in these trying times. At the moment we are waiting for a directive from the Kenyan government. We hope to be able to continue with one on one distributions in the coming weeks. We will keep you updated!