Yesterday we sponsored a wellness clinic in Bondeni to close out the year. We mobilized young adults and offered prostate cancer screening, cervical cancer screening, breast cancer screening, lifestyle and behavior counseling, blood sugar screening, and covid vaccines. Thank you to everyone supporting our health projects in Kenya!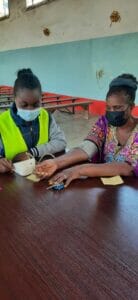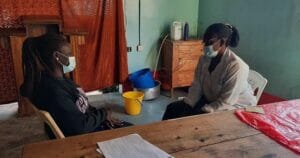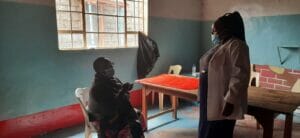 Support for the hygiene center in Dortmund.
This time we brought winter sleeping bags, shower gel, winter jackets, jeans, hoodies & zippers. The center is always very grateful for our donations.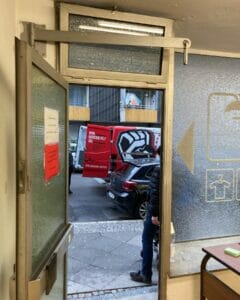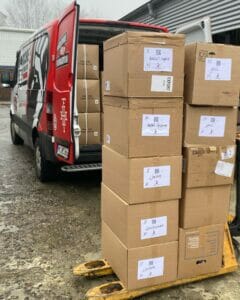 Thanks to all of your support for our Homabay project, we will be heading to western Kenya in January! We will distribute badly needed wheelchairs, walkers, and crutches to 11 individuals with disabilities; conduct a mass distribution of devices and therapy equipment for students at Nyamuga Special School; and gift water filters to 40 families in two villages in Sindo. Thank you for standing with these communities with us!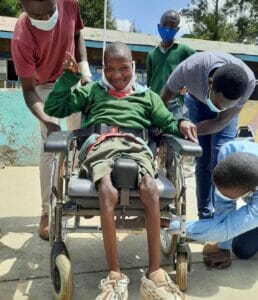 Homeless Support for Berlin. We packed a cargo with donated goods for 3 organizations/initiatives in Berlin. 7 pallets with a mix of jeans, hoodies, zippers, longsleeves, shoes, towels, winter jackets, sleeping bags and hygiene items. Thanks to everyone for supporting our projects.
Winter Sleeping Bags - From the profit of last month's webshop sales and latest donations we bought this pallet of winter sleeping bags which resists extreme weather conditions. We add these bags up to our next distributions. We can get these high quality bags for a good price at a camping wholesaler. This winter we want to distribute more of them. Any donation is much appreciated!
W