End of 2011 we released our first benefit sampler on a double cd. 52 bands participated. We made 1000 copies of the first edition. Unfortunately our first sampler is sold out.
HARDCORE HELP FOUNDATION - Benefit Sampler vol.1
Featuring: Ragnarok (Japan), Terror (US), Born from Pain (NL), Biohazard (US), Numb (Japan), No Turning Back (NL), Deez Nuts (Aus), Billy The Kid (Costa Rica), Ruckus (US), Lifeless (US), Edge of Spirit (Japan), No Second Chance (UK), World of Pain (US), Look My Way (Ger), Brainwreck (South Africa), Between Earth & Sky (US), Onesta (Fra), Empowerment (Ger), All For Nothing (NL), World Eater (Ger), Enemy Ground (NL), The Ice (Antarctica), Stigma (US), We Ride (Spain), Xibalba (US), The Platoon (Ger), Guilty (Swe), AYS (Ger), Grankapo (Por), Six Ft Ditch (UK), Copykill (Ger), Get it Done (Ger), Overlord (Bel), Dead End Tragedy (Ger), Bet The Devil (US), Blood By Days (Ger), State of Mind (NL), Strikeback (US), Doggy Hoods (Japan), For The Glory (Por), Embraced by Hatred (Ger), Red Eyed Devil (US), Dead Reprice (Swe), St.Hood (Fin), Fallbrawl (Ger), The Departed (UK), CDC (US), 45 Stainless (Fin), Overcome (Por), The Setup (Bel), The Con (Ger)
In 2011 our first project was to help our friend Tomohiro from Ischinomaki in Japan. He played in a hardcore band called Ragnarok. In March 2011 his school became a refugee camp after the earthquake and tsunami. His town and parts of his school were destroyed. In the beginning over 1500 people fleed in this school, and after 7 months there were still 200 people living in the school. In the beginning we collected clothes and donations for new school uniforms and school supplies. And later to we send donations which were used for food and household equipment.
On Saturday July 09th we had our 5th anniversary in Halver. Over 1000 visitors celebrated with us. Many thanks to all the volunteers that helped out and to all the bands that played for free, without them it wouldn't be possible.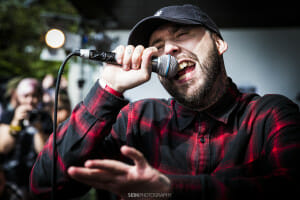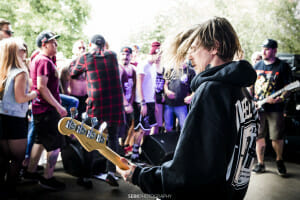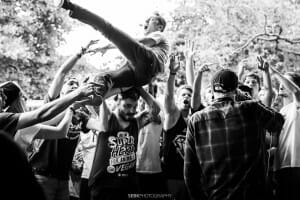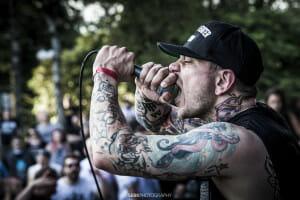 .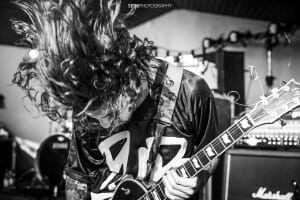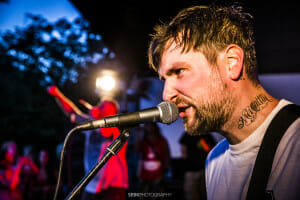 In April we build a rehabilitation center out of the container we shipped in 2015 together with an architect Till Gröner.  We distributed the hundreds of wheelchairs, crutches, walkers, and medical supplies that you donated to us over the past two years. Mobility was given to many and we're seeing the impact our projects have on people with disabilities every day.
We believe that every individual has potential to do great things and we've made it our mission to support projects that believe in the same.
This center is special and our partners at NHWC provides Physio, occupational, speech, and trauma therapy every day to people who would otherwise go without. There's also be a mobility device workshop, where people can be measured for wheelchairs, walkers, and crutches that will then be customized to fit their specific needs.  The center also has a community outreach program where our therapists will go into the homes of people who stay further away or who can't afford to make it the center.
We can transform the lives of people with disabilities with your help!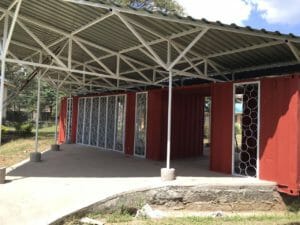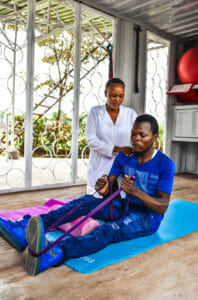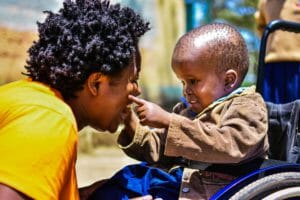 Latest water filter distributions by our partner The Nathan Hall Williams Center.  At the moment we are collecting to distribute more filters. If you want to be part of this please donate to www.hardcore-help.org/donate
Delivery today to a refugee center in Hamm. Van is packed with shoes, street wear, children clothes and baby stuff. (February 2016)