Our partners The Nathan Hall Williams Center held our monthly continuing medical education training last week at Civil Servant Dispensary. The nurses, pharmacist, community health extension workers, and support staff were trained on infection prevention and disease control in health facility settings. Their goal is to ultimately break the chain of infection transmission and reduce hospital- based infections by sharpening instrument processing protocols and facility-specific bio waste management strategies. When put into action, these changes positively affect patient outcomes and help communities stay healthy. Great work, everyone!
Thank you to everyone supporting our health projects in Kenya!
Support for homeless people in Bochum. Yesterday morning we brought winterjacktets, jeans. hoodies, towels, blankets, gloves, scarfs, sleeping bags, shoes and hygiene articles to bodo. They operate drop-in centers for homeless people in Dortmund and Bochum. The association maintains inpatient and outreach care and counseling services for people in need.
Lüdenscheid aid campaign for the homeless in winter starts again today with more opening days.
At a meeting at the end of October, all the stakeholders who had initiated the aid campaign in December 2020 were in favor of continuing it. Previously, the volunteers had also signaled that they would like to continue the care and food distribution for the homeless.
Now the doors of the AJZ cultural center will be reopened four days a week from November 22 for the poorest in society. The drop-in center is well known in the scene and has proven its worth. On Tuesdays (4 p.m. to 7 p.m.), Wednesdays (4 p.m. to 7 p.m.), Thursdays (4 p.m. to 7 p.m.) and Sundays (11 a.m. to 3 p.m.), the homeless can get something to eat, warm up and talk to the volunteers. Given the current crises and the increased prices of food and energy, the organizers - after two harsh Corona winters - expect a renewed increase in demand.
There will be one small change this year. In the first two years, Lüdenscheid restaurateurs delivered the food to the AJZ. In this way, the relief action also supported local restaurants, caterers and pubs that were temporarily not allowed to open during the difficult Corona period. This winter, the relief action will mainly rely on donations from Bäckerei Sommer, Tafel Lüdenscheid and "foodsharing".
https://www.come-on.de/luedenscheid/alles-und-suppe-hilfsaktion-fuer-obdachlose-in-luedenscheid-geht-weiter-91910897.html?utm_medium=Social&utm_source=Facebook&fbclid=IwAR0NkwOHWIVcqbobVX4Fwnl3V0m64b7sG4m45KqIq8XXv3-R3ExRvNln40w#Echobox=1668246096
Supplies for the coming weeks. Thanks goes out to everyone who has supported the current sleeping bag fundraiser. We are still looking for good sleeping bags and winter donations. Every donation helps!
Last week we had another water filter training and distribution with community health workers from five wards in Nakuru County. Each of the recipients works a minimum of 20 hours per week as a volunteer and is personally responsible for a minimum of 50 households within their community. They not only gather vital data and statistics, but also serve as first responders when disease outbreaks occur and/or health concerns arise within their delegated households. Each individual here has gone above and beyond the expectation of their role and has been vital to the success of our programs and many others. They are all trusted health educators and leaders within their communities and are deeply committed to promoting well-being. What people often do not realize is that community health workers are members of the same communities they serve and face the same challenges within their own households. These filters will not only provide clean, safe water for each of them for a minimum of five years, but will no doubt be used to teach hundreds (possibly, thousands) of others about the benefits of clean water as well!
Thank you to everyone supporting our water projects in Kenya! Let's help these community health workers reach out to vulnerable households in their communities with additional filters. It only takes 30€ to provide five years of clean water for a family of six. Please click on the link in our bio to get involved!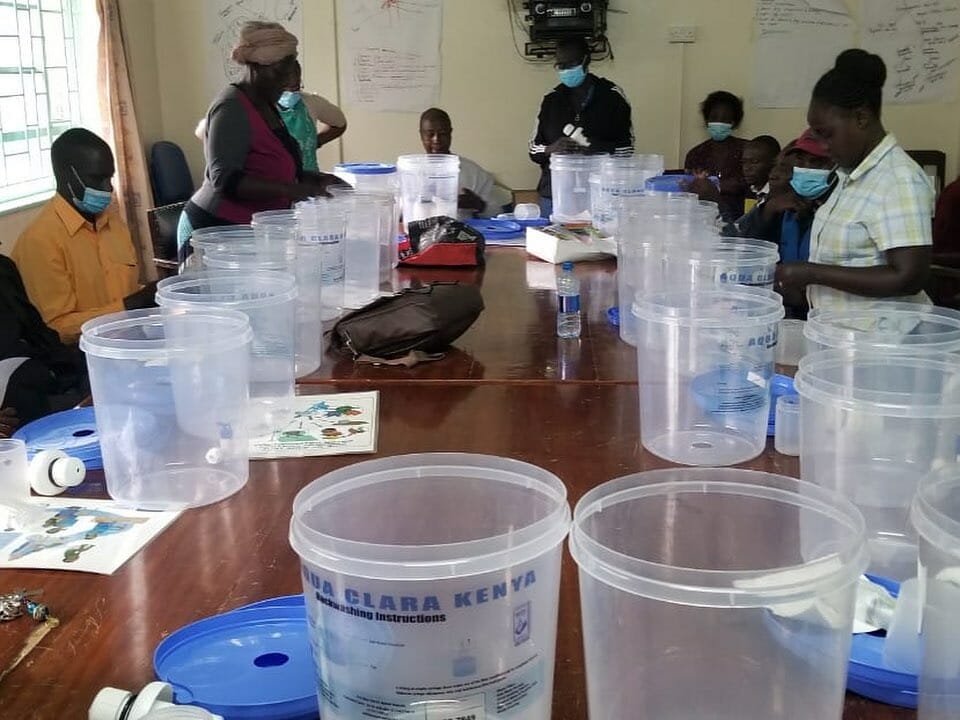 Our monthly continuing medical education for healthcare workers was held last Thursday in Nakuru East Sub-County. As we kick off a new season of community- based cancer screenings, our training served as an opportunity to bring five facilities together to discuss cervical and breast cancers sensitization messaging, to incorporate the most recent research on preventative testing in outreach settings, to update protocols for screening, referral, and treatment, and to formulate strategies for mobilizing people as early as possible. Kenya has continued to develop its response to the increase of reported cancers nationwide and efforts to scale up community-based screenings are one of the ways we catch cancers earlier on. This not only helps improve the effectiveness of treatment but also drastically increases survival rates as well. … Healthcare workers continue to be one of our most dedicated and valued stakeholders in our programs. Thanks to our partner The Nathan Hall Williams Center and everyone supporting our health-centered programs in Kenya!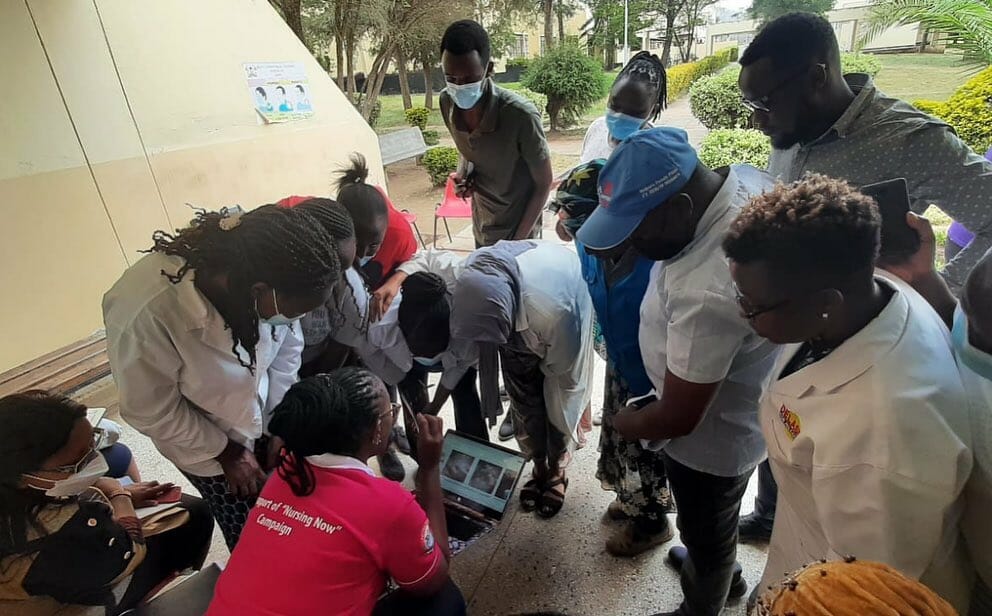 Support for homeless people in Brussels. Since 2017 we have been supporting Solidarité Grand Froids, located in the center of the city, this charity is always very grateful.
But what is frightening to hear is that they can no longer keep up with the help. For example, in the beginning where we came by with a full sprinter, the things lasted for weeks. At the moment the demand has grown so much that they are out of stock within a week. It's shocking to see the concerning rise of homeless in Brussels. Compared to last year, homelessness in this region has increased by over 32%.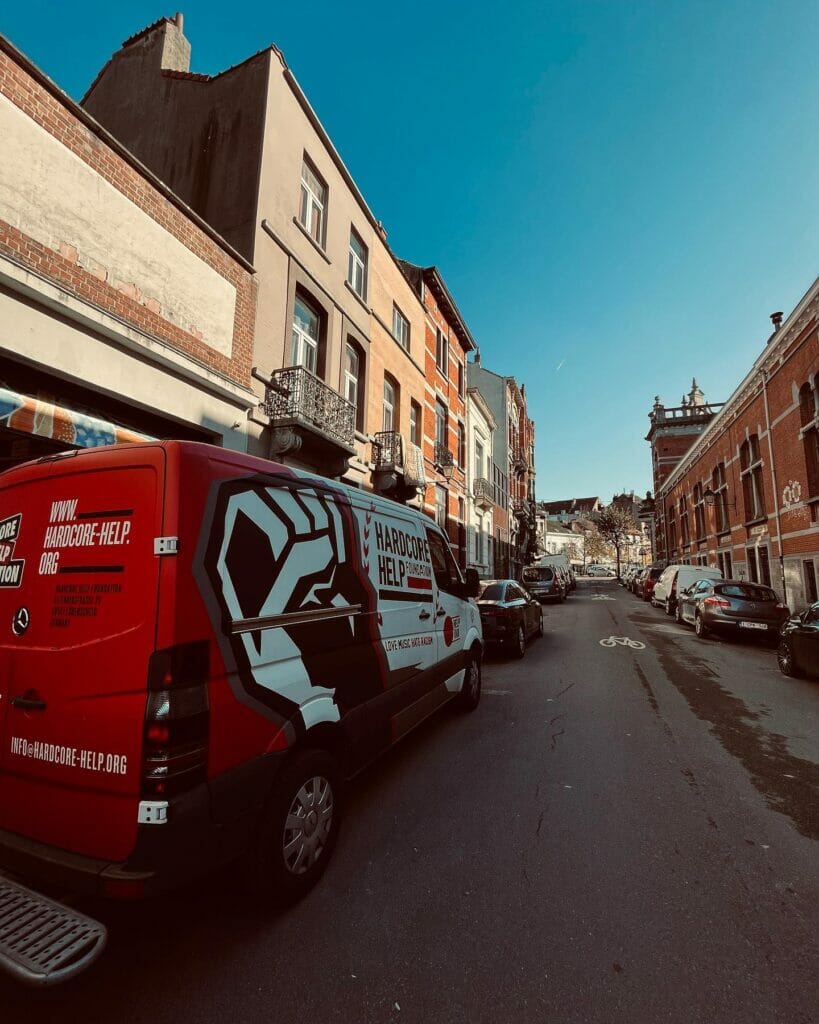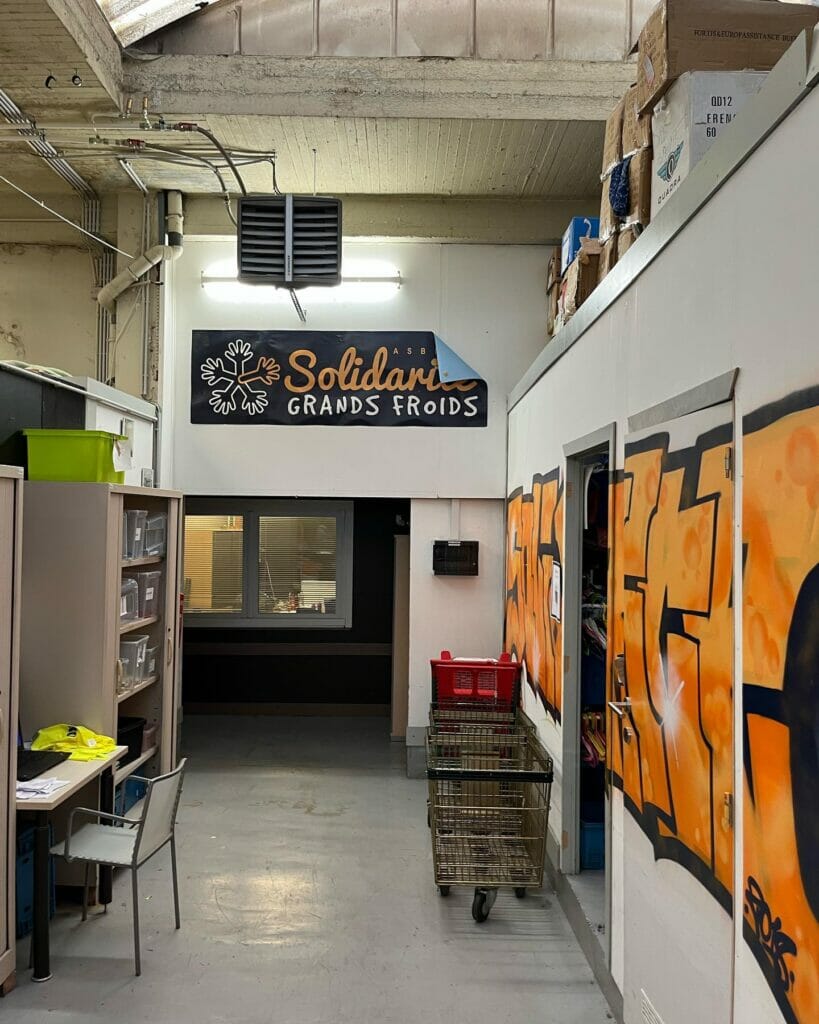 OUT NOW - A new benefit sampler to help raise money to support refugees, people who are stranded in Ukraine and those that had to flee the country losing everything they had. This compilation features punk, hardcore and metal bands from Ukraine, Germany, Poland, Afghanistan, Iraq, Pakistan, India, Taiwan, China, Kenya, Botswana, Uganda, Ghana, Morocco, Tunesia, Venezuela, Brasil, Philippines, Sweden, Belgium, Portugal, Australia, Finland, Netherlands, France, UK, USA, Canada, Italy, Russia, Israel, Argentina & Spain Japan. A worldwide solidarity initiative! We thank all the bands for donating their music. 
100% of the compilation proceeds will be used for humanitarian aid.
Get it here: https://hardcorehelp.bandcamp.com/album/hardcore-help-foundation-benefit-compilation


Dear supporters,
we are extremely concerned about the fighting and its impact on the people of Ukraine. The situation is changing rapidly and many citizens have already been forced to leave their homes. In the last few days we have been working under high pressure with our network of different NGO's and friends from the event industry on how we can help the people of Ukraine. With the money collected here, we and our partner organizations want to create an infrastructure to bring medical supplies and needed donations to the various borders of Ukraine, equip emergency shelters and - as soon as possible - to organize safe and fast ways to bring people to Germany and neighboring countries and provide them there with the most necessary. As the situation is changing rapidly, we are also trying to react as flexible as possible to the situation. If you want to be informed about updates and support us with in-kind donations, please keep an eye on our social media posts.
Nobody can do everything, but everyone can do something - Fuck War!
Work is underway at Bahati Rural Health Centre in Nakuru North Sub-County. This project is a partnership initiative with The Nathan Hall Williams Center to improve hygiene facilities across Nakuru County. This facility is one of five clinics that will receive a permanent hand washing station, increased water storage capacity, and health and hygiene training and capacity building to multiply the effects of the new and improved infrastructure. Check back in with us to see how this project progresses over the next few weeks!